The majority of Soleil Soleil pieces are designed to be free sized, and multi-use.
Please find detailed information below.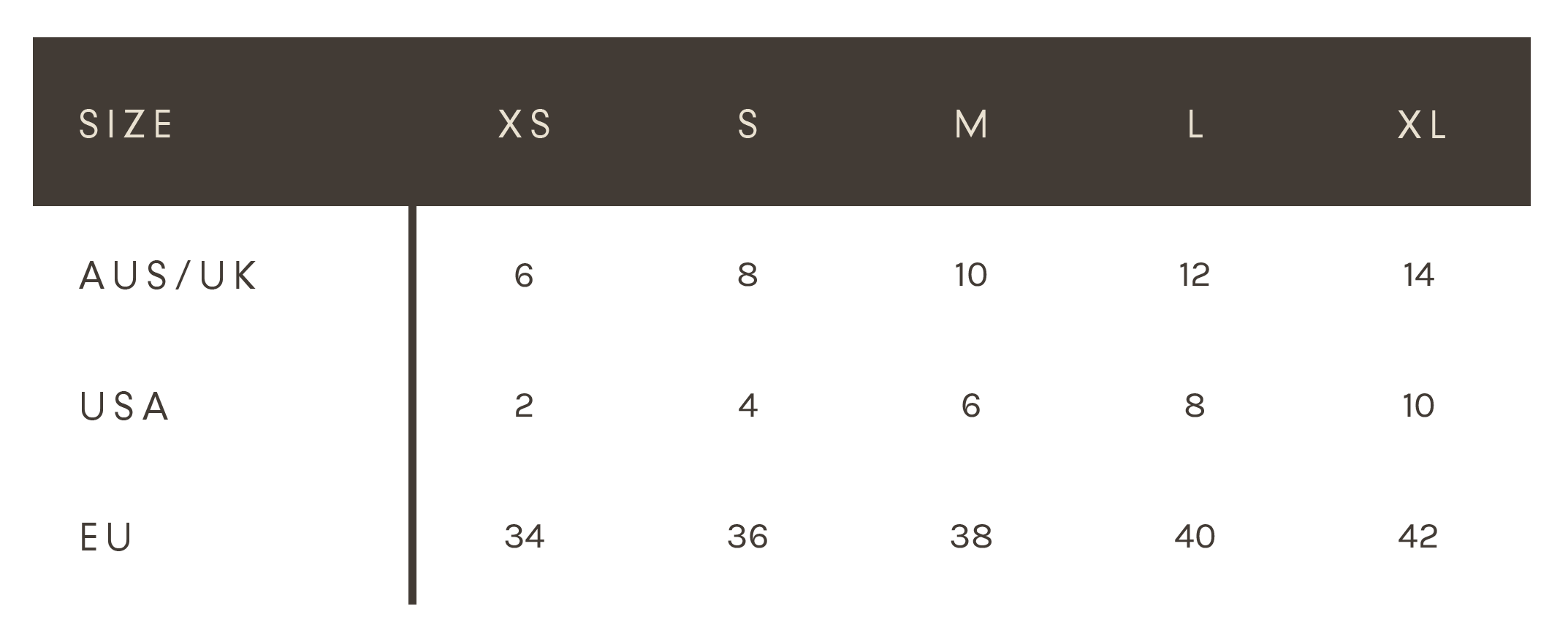 Our woven blankets are a generous size, measuring 210cm x 160cm including fringe trim. This is larger than the size of a 'Queen' bed and is enough space for 4 people to comfortably picnic.
When folded, they measure approximately 43cm x 34cm x 5cm and fit perfectly in our tote bags.
Our t-shirts are a gender neutral size and shape. Please size as you would in standard unisex sizing. Measurements for each size can be found below to assist you to find the right fit.